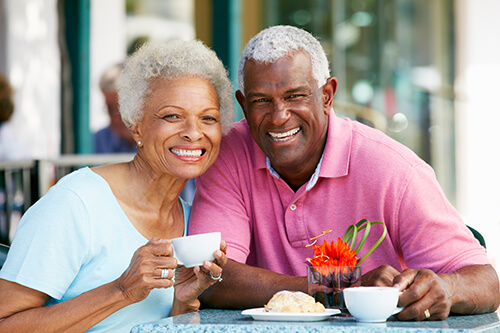 Country Club At Woodland Hills provides a comprehensive range of living programs that consist of a wide range of community activities to daily conveniences such as concierge and housekeeping services. Our programs are designed with you or your loved ones in mind with easy socialization with other neighbors, scheduled trips, health and fitness activities and chef-prepared dining. We emphasize on fun, easy, and stress-free living.
Our awesome living programs at Country Club At Woodland Hills include:
Guaranteed Satisfaction
Community Ambassadors Club
Delightful Dining
Celebrations Activities & Events
Health & Fitness Programs
Concierge Service Desks
Transportation Services
Housekeeping & Maintenance
Contact us at 918.221.7064 to find out more. We guarantee that you or your loved ones will love it here very much.
Our 100% Satisfaction Guarantee

We are so confident in our ability to meet your needs that if you are not 100 percent satisfied for any reason within the first 90 days, just let us know. You may end your lease and the Community Fee if paid will be refunded. 
Community Ambassadors Club
We love to reward the community for their love of sharing. The living ambassadors club is formed to reward the community for referral of friends as we totally love it when our community share their experiences. Rent credits can be earned for every referred friend that moves into our community. The community will also be rewarded with exclusive events, parties, gifts, and special bonuses. Start to share your experiences now!
Sensations Dining

Our community will be able to experience superior quality dining without leaving their apartments. A large selection of menu choices which includes homemade favorites and international cuisines are offered for three meals every day. Our chefs use the freshest ingredients to create delightful meals for our community for their daily meals and also special events.
View our Sample Menu Here
Celebrations Activities and Events

Our full-time activities director organize a wide range of fun events and activities daily. Our community will be able to stay active, social, and happy with the various events and activities. Activities include:
Exercise classes
Educational programs
Themed parties
Local outings
Games and crafts
Health & Fitness Programs

We provide a wide range of educational opportunities, exercise classes, and spiritual gatherings. Our team members at Country Club At Woodland Hills are always organizing interesting and fun activities to help the body, mind and soul. We understand that intellectual, physical, emotional, social, spiritual, and medical wellness are essential aspects of life for you or your loved ones, so there will be plenty of different opportunities for involvement.
Concierge Service Desks

Concierge services are always available in Country Club At Woodland Hills to help handle everything that you or your loved ones require. We help to arrange for transportation and moving services, making reservations at restaurants, flower sending arrangements to friends and family, and many more.
Transportation Services

Enjoy free scheduled transportation to get to anywhere you need. Our team of professional drivers will bring you out and back – simply make a request at the concierge services desk in your community and the drivers will bring you there on time and safely.
You will be able to schedule trips for outings like:
Dining out
Religious services
Shopping
Doctor's appointments
Housekeeping and Maintenance

Our conscientious and committed housekeeping team in Country Club At Woodland Hills will help to make sure that you live in a sparkling environment. Security and safety are also important factors that we consider. Every apartment home has an emergency call response system around the clock. We will take care of your household needs, so that you will be able to enjoy doing the activities that you love.
Contact Us for Senior Living Today
Contact our team at 918.221.7064 to find out more!