Best Retirement Community In Tulsa, OK
– THE CENTER OF IT ALL
The Golden Years in Tulsa
Take a ride down Route 66 through Tulsa, OK and you'll see rolling green hills, flowing rivers, and an active city. Downtown Tulsa's beautiful Art Deco District offers history, culture, and entertainment, making Country Club At Woodland Hills the perfect place for seniors in Tulsa to spend their golden years. Sports enthusiasts love catching games at both the BOK Center and Tulsa University. Plus, the Tulsa Performing Arts Center is conveniently located in the Blue Dome District right near the Center of the Universe. Experience the best of Tulsa for yourself at Country Club At Woodland Hills.
– INDEPENDENT SENIOR LIVING IN TULSA
Live The Way You Want
The beauty of Country Club At Woodland Hills is how easy we make it for seniors in Tulsa to live exactly as they choose. Our trusted retirement community offers two senior living options. Independent Senior Living gives residents a maintenance-free lifestyle with unrestricted access to amenities, support, and community. Our Senior Living Cottages provide even more independence. Seniors can take advantage of our free trolley service amidst cottage homes that are in walking distance to our main compound. This enables residents to remain self-sufficient while providing added support. Discover a comfortable, welcoming environment at Country Club At Woodland Hills.
– COMFORTS & CONVENIENCES
Exclusive Senior Lifestyle Programs
The exclusive lifestyle programs at Country Club At Woodland Hills foster community, socialization, and stress-free living.
Residents enjoy a wide range of dining options with a varied menu. Our chefs use the freshest ingredients to create delectable meals for those in our community three times a day.
There's always something fun going on at Country Club At Woodland Hills! Whether it's open gym time, a bridge game, breakfast club, or a movie night, you'll never be without something exciting to do.
The multidimensional approach we take to health and fitness emphasizes wellness across the body, mind, and soul. Our educational opportunities, exercise classes, and events will help you find balance.
Residents may use our concierge service to arrange for transportation, make dining reservations, get movie tickets, send flowers to family members, and even facilitate their move to our community.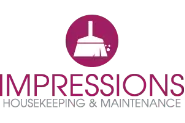 Our Housekeeping & Maintenance team will keep both your home and the entire community sparkling clean so you can spend more time doing what you love.
Free scheduled transportation makes it easy to get where you need to go safely and on time. Residents use this service for medical appointments, shopping, offsite religious appointments, and more.
– ENDLESS OPPORTUNITIES & AMENITIES The Life You Dreamed Of
The amenities at Country Club At Woodland Hills make senior living in Tulsa feel like a luxury. Some call these extras, but we know that they are essential to a fulfilled way of life.

Picturesque Landscaping and Grounds
Professional Beauty Salon and Barbershop
Elegant Terraces and Outdoor Entertaining Spaces
– NEWS & ARTICLES Senior Living Blog